COACH OF COACHES – EDDIE BARCAN
ENGLAND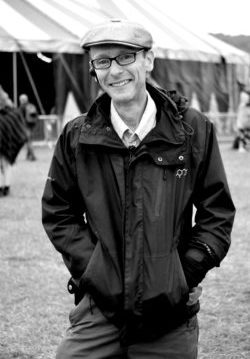 Eddie Barcan, of Splendid Events, is an English based Event Manager, Production Manager, Programmer, Consultant and Agent.
Eddie worked as a Team Coach on the previous round of Global Music Match, an experience he loved. This time around he is supporting the other Coaches, as the "Coach of Coaches".
Eddie built his reputation as the manager and programmer of 23 consecutive sell-out Cambridge Folk Festivals. Whilst he left Cambridge in 2016, he was invited back in 2019 as Artistic Director. He's programmed the Avalon Stage at Glastonbury Festival since 2005 and is Assistant Event Manger and Programmer for Underneath the Stars Festival (England). Eddie works closely with England's most popular female folk-singer, Kate Rusby, representing her for Festival appearances.
He is also involved in programming headliners for HebCelt Festival (Scotland), Folk by the Oak (England) and a consultant for Greenbelt Festival (England). Over the last few years he has also worked with Bluesfest (Australia) and Festival Dranouter (Belgium) and booked the 2019 European tour for Old Man Luedecke (Canada). Eddie and Splendid Events are highly regarded for meticulously planned, smooth running, successful events. Other clients include, Cambridge City Council (Events Review) and Cambridge University (Event Management).
TEAM 1 – Stevie Smith
The Americana Music Association, UK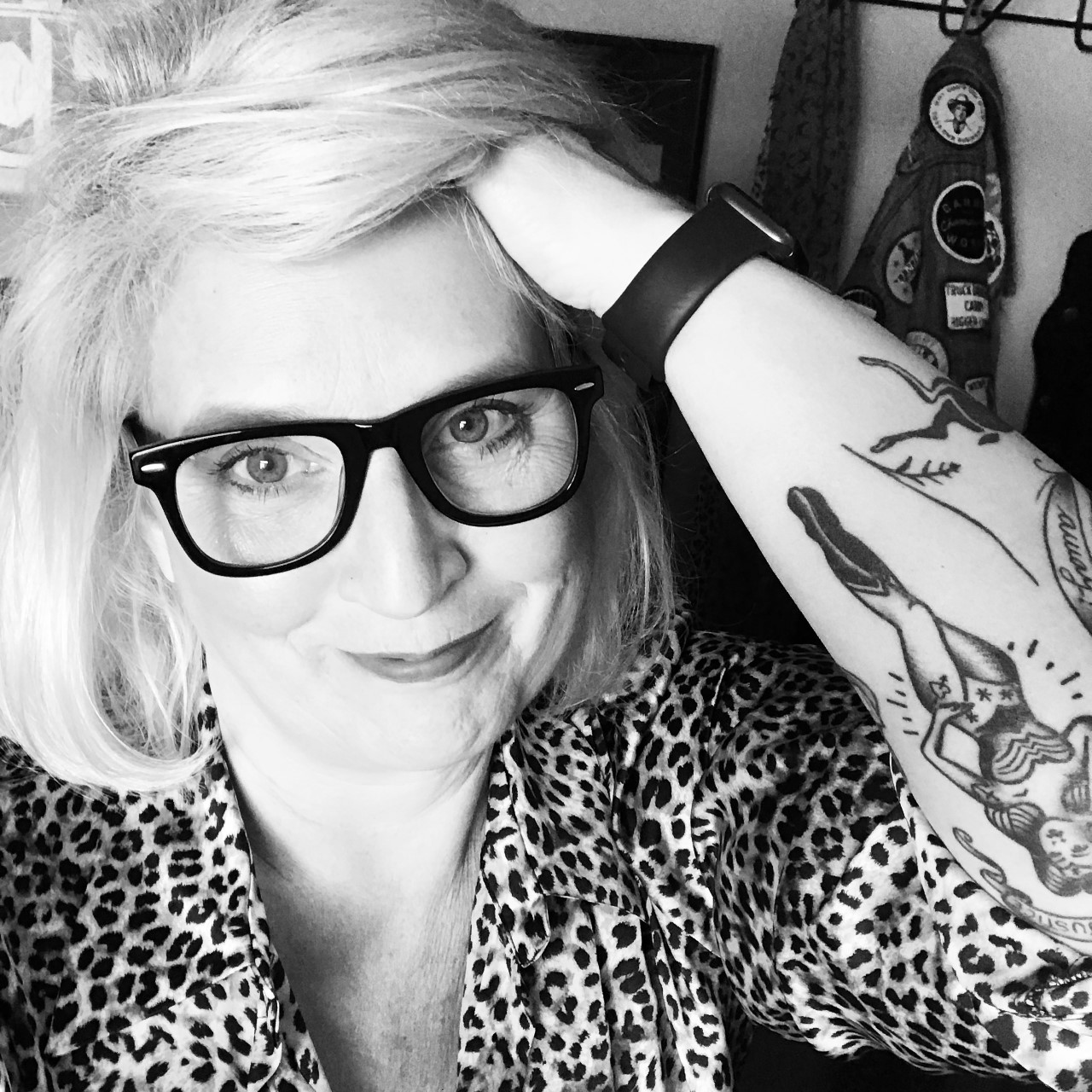 Stevie is the CEO of The Americana Music Association UK (AMA-UK), She devised and runs the annual conference, showcase and awards plus presents artists at a range of festivals and international showcases including AMA Nashville.
She has been involved with AMA-UK since it was founded in 2012 and is responsible for its growth on all levels, instrumental in devising of the Official Americana Chart with the Official Charts Company in the UK, organising song-writing workshops and other community projects. Stevie is also the founder of 'All I Want' Agency doing artist consultancy and micro-management.
Prior to this, Stevie ran an independent record store and record label.
TEAM 2 –
Michele Serafini
Montelago Celtic Festival, (Italy)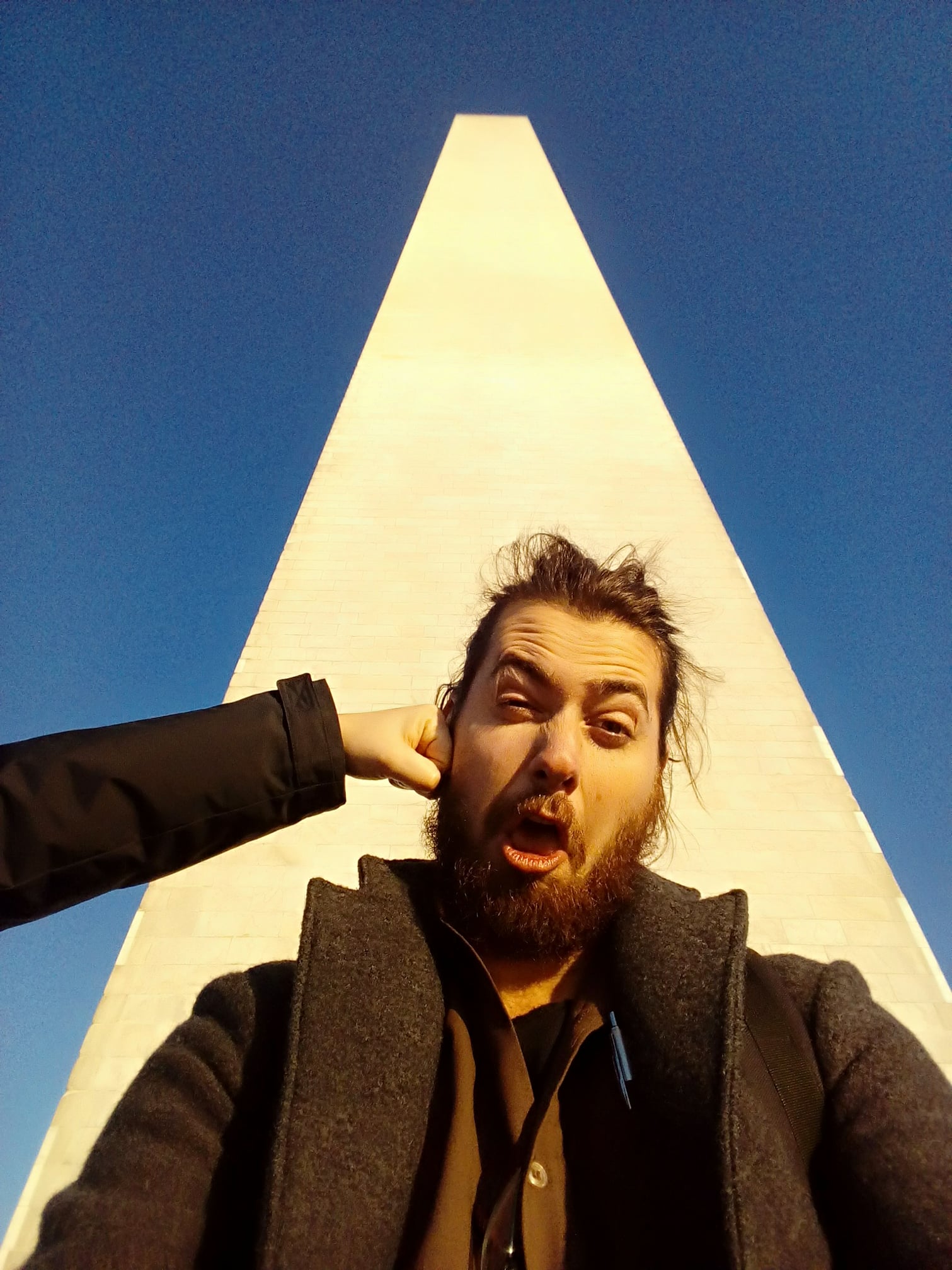 Michele Serafini, CEO of La Catasta srls, is Production Manager and Art Director for Montelago Celtic Festival, a folk music super-event in the Apennines of Central Italy.
With a Ph.D. in Anthropology from the School of Oriental and African Studies (SOAS) in London, he has been working on folk traditions and youth culture in Nepal and Italy for the most part of the last decade. He is also a mountain lover, mushroom hunter and avid consumer of live gigs. He is currently working on a Forest Music project in the Mambrica Woods of central Marche region.
TEAM 3 – Katch Holmes
Knockengorroch Festival (Scotland)
Katch is a multi-faceted creative producer who has worked in the music industry for over 20 years.
She is one of the founders of international roots music festival Knockengorroch in Scotland and has been key in programming and marketing the event since its inception. In lockdown she delivered a three day, live online version of the festival, released a compilation album and is delivering a podcast series.
As an independent producer she has commissioned new music, produced residencies and promoted gigs. Her skills span project management, grant giving, business development and fundraising in the wider cultural sector.
She represents progressive folk and crossover music acts through her live agency Off Site Productions , including Project Smok, Twelfth Day, Yoko Pwno and Mairi Campbell.
She has worked with some of the major players in live music in the UK and internationally and sat on WOMEX selection panels in 2017 and 2021. She is on the board of Scottish Music Industry Association and previously on the board of Traditional Music Forum.
She is a qualified Relational Dynamics business coach and uses these skills to draw out the best in the artists she works with.
TEAM 4 –
Subhira Rodrigo Cepeda
World Music Festival (Chile)
He studied Composition and Arrangements at the Modern School of Music and Master Of the Arts-Composition in University of Chile. On 2011 receives the National Music Award "President of the Republic" highest recognition from Chilean Ministry of Culture.
In 1993 he founded MUNDOVIVO world music label and Production Company, producing 87 albums from 23 different bands. He is A&R and programmer from Mundovivo producing concert series, tours and festivals throughout the country; main and oldest of them is the "World Music Festival" ("Festival de Músicas del Mundo") now on it´s 21st edition. (www.mundovivo.cl).
Mundovivo booking works with 16 bands from world music, jazz, classical and folk scenes.
He has composed and produced 22 albums, between 1989 and 2020. He has composed and scored for Documentaries, Films, TV, Theatre and Ballet in Chile, USA and Europe. He is regularly touring in Chile and Europe with his Quintet.
He is professor of Composition at the Modern School of Music and produces and conducts the open air Radio program "Mundovivo, Música para Vivir Mejor" (https://www.adnradio.cl/programas/mundovivo.html) with more than 40.000 people audience a week
TEAM 5 –
David Agnew
Manchester Folk Festival (England)
David is director of So It Is Arts – a producing independent company based in Manchester, UK.
So It Is works in partnership – producing arts and music projects to develop new audiences for new work between festivals and venues, music and theatre. In 2017, So It Is produced the inaugural Manchester Folk Festival in partnership with English Folk Expo which takes place annually across multiple venues over 4 days in October.
As Artistic Director of The Met in Greater Manchester, David programmes over 200 events a year including touring theatre, music and comedy into the 400 capacity arts centre and local events. The Met also produces specialist music festivals including Big Whistle (May) and 5000 capacity Head for the Hills (September). In 2020, The Met remained at the forefront of presenting arts and culture in partnership with United We Stream reaching global audiences with a weekly digital programme.
David is head of music programme for Timber Festival and works as a consultant specialising in programme and venue management and talent development for venues and festivals in public, private and charitable sectors.
TEAM 6 –
Melanie Scheys
Gooikoorts (Belgium)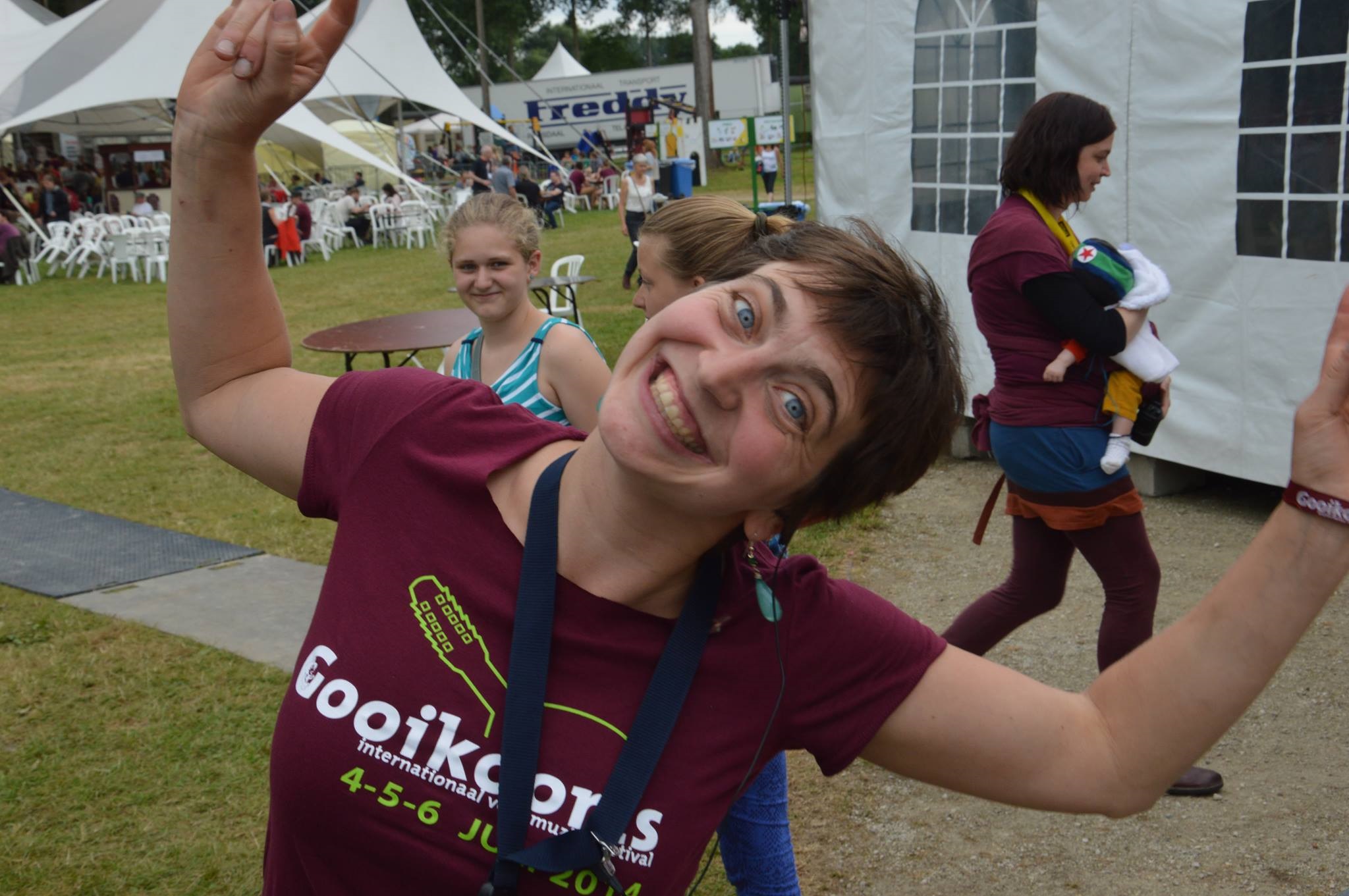 Melanie Scheys is the artistic programmer of the Gooikoorts international folkfestival in Flanders, Belgium since 2014. She has also coordinated the festival for many years. Melanie used to work as artistic manager of the Dranouter music club and guest programmer of the Dranouter folk festival, until she decided to become a freelancer in 2016. She currently works for several organizations, amongst which the renowned folk venue 't EY in Belsele, near Antwerp. Sporadically she supports Flemish bands in their international carreers or foreign bands planning a tour in Belgium. She is a founding member of the European Folk Network and was an English Folk Expo boardmember for 2 years. She also was the motor behind the Flemish partnership on EFEX 2016.
Above all, Melanie has a big heart and passion for Folk music. And not only the music, but the whole universe that it creates around itself. She loves the people, the music, the playing (accordion/piano/drum…), the fun J and the world wide network that it offers.
As a coach of GMM she hopes to be able to help and inspire musicians from all over the world to express themselves and share their music. We are all here to be heard.
TEAM 7 – Christine White
New Orleans Jazz & Heritage Festival (USA)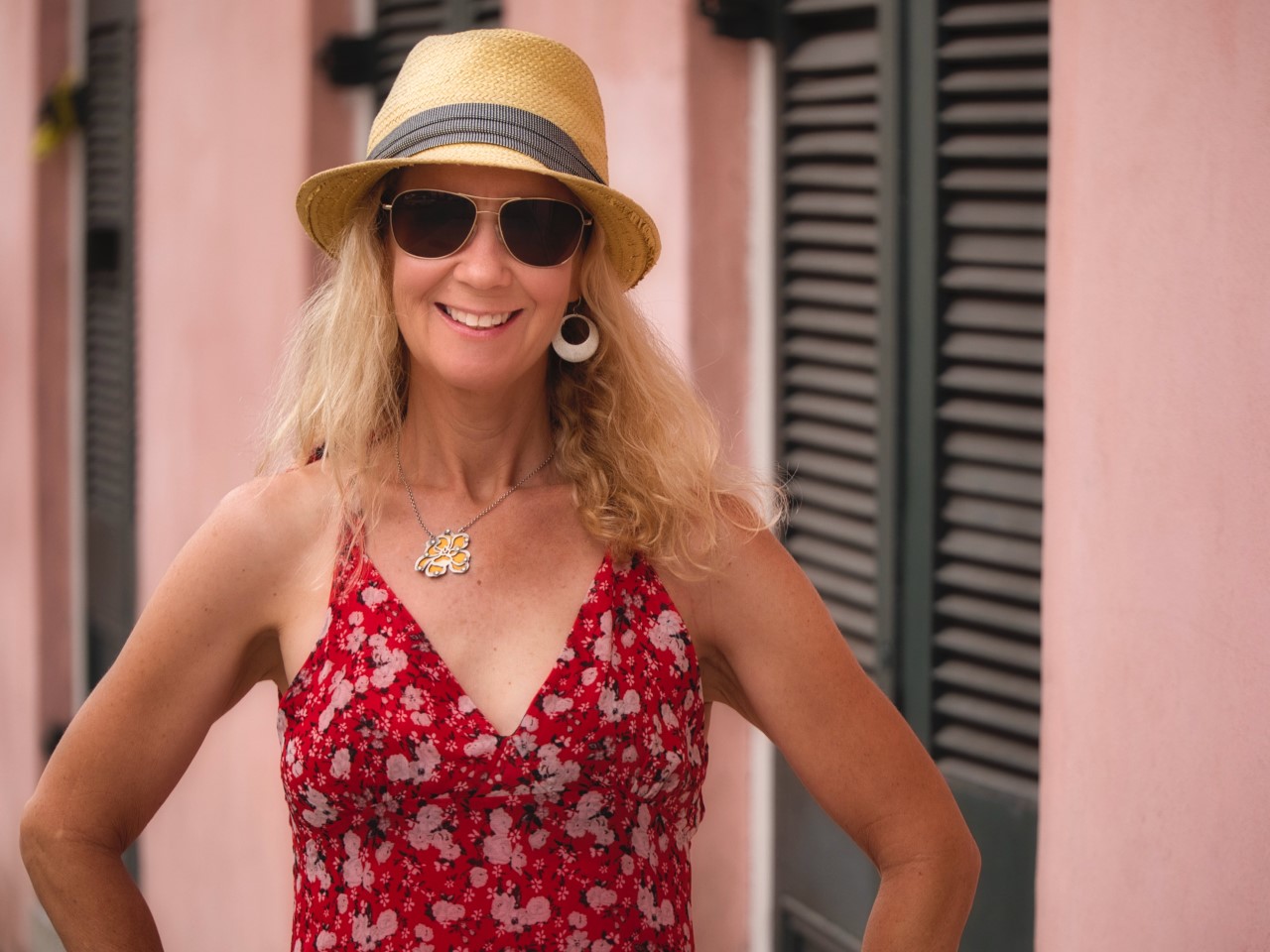 Christine White is Talent Programming Manager for the New Orleans Jazz & Heritage Festival, currently planning its 51st annual festival. With a Foundation mission to preserve, perpetuate, promote, and encourage the cultural communities of Louisiana, Christine annually books and programs approximately 500 bands to perform at Jazz Fest with a primary focus on regional performers. She also curates music for the festival's Cultural Exchange Pavilion which each year spotlights a country or culture with shared roots of Louisiana's rich multi-cultural heritage (ie. Cuba, Haiti, Mali, Francophone countries, etc.). For nearly three decades, Christine has worked with Festival Productions, Inc. – New Orleans, the producers of Jazz Fest, on many other major festivals (Essence, Bayou Country Superfest, etc.), toured brass bands through Europe, and produced countless national sports, political, and fundraiser events.
TEAM 8 – Sean Paul O'Hare
Westival (Ireand)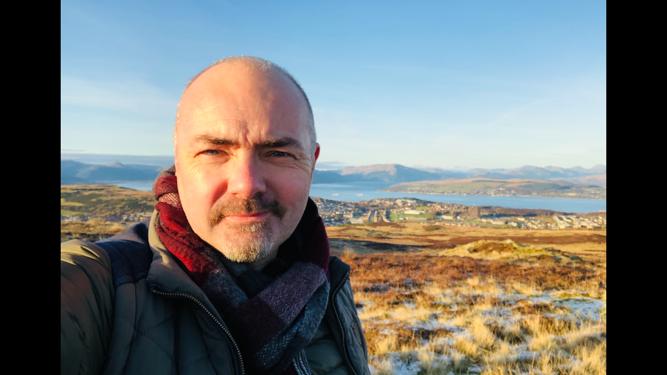 Sean Paul O'Hare has over 25 years of continuous involvement and employment in the arts and community sectors. Sean Paul has recently been appointed as the director of Westival, Music and Arts festival in Westport, County Mayo, Ireland. The festival has been in existence for over 45 years and showcases the best of music and arts in the west of Ireland.
His main experience lies in managing and directing arts centres, arts festivals and community projects. Sean Paul has directed several successful art centres and festivals including the Seamus Ennis Arts Centre and Feile and Phobail in Ireland and the Catstrand and Beltaine Fire Festival in Scotland.
Key motivations are developing capacity within communities through arts, culture and educational programmes; encouraging new and emerging artistic talent; supporting those in disadvantaged areas through inclusive arts programming, creating a culture of collaboration within arts and cultural organisations and leading on creative partnerships.
TEAM 9 – Doug Cox
Vancouver Island MusicFest (Canada )
Doug Cox is a Vancouver Island-based Musician, Producer, Instructor and event organizer with 40 years experience. He is also a son, father and grandfather.
His musical past includes collaborations with such diverse virtuosos as Indian guitarist V.M. Bhatt, Singer/Actor Ronny Cox, bluesman Long John Baldry, guitar slinger Amos Garrett and African musician The Mighty Popo.
His own projects display a similarly expansive arc, as the folk-blues of Bone Bottle Brass or Steel eventually led to supergroup Strung (Band of Gypsies – with Tony McManus and April Verch), New Orleans funk (JUNO NOMINATED – Make A Better World – featuring John Boutte), or his two Americana albums with Austin based, BettySoo. His music has been featured in numerous film and TV soundtracks.
Doug produced Leonard Sumner's stunning debut CD, Rez Poetry.
He is the long-standing producer (22 years) of Vancouver Island MusicFest.
In 2017, Doug was inducted into the BC Music Hall of Fame. In 2018, he guested on a Grammy Nominated album by San Antonio's Los Texmaniacs and in 2019, produced a Juno nominated album (Trad. Roots Album of the Year) for April Verch in Nashville.
Doug is a catalyst among musicians and organizers for many fascinating collaborations. He believes in the power of music and community.
TEAM 10 – Inger Bråten
Killer Inc (Norway)
More than 20 years of experience in the music business; from booking for venues, PR for artists and festivals, PR and Head of PR in major record labels, agent and management for artists, marketing manager for festivals etc. Working with artist within all genres. Started the company Killer Inc in 2011.
TEAM 11 –
Lisa Schwartz
Philadelphia Folk Festival (USA)
Lisa Schwartz is the Festival and Programming Director for the world-renowned Philadelphia Folk Festival, presented by the Philadelphia Folksong Society, a non-profit arts organization. The festival is the oldest continuously run music festival in North America and rather than cancel last year, developed a custom, secure digital platform to present its 59th annual event world-wide. PFF is also the first US festival to take the Keychange Pledge for gender parity both on and behind the stage.
As the Festival and Programming Director, Lisa works to create the best possible experience in which folks can invest their time and spirit, as well as their money. She considers every musician in the context of how they might relate to one another artistically, and how to present them in a way that will take the audience on a journey and provide passive learning, not just for the audience, but for the artist as well. The end result needs to be more than a list of names. The end result needs to be an extraordinary musical encounter that both resonates and remains with the audience and the artist for years to come.
Lisa is a director and the immediate past president of Folk Alliance International. She also uses her strategic marketing and branding skills to consult with artists around the globe to position them for career growth.
TEAM 12 –
Justin Rudge
Port Fairy Folk Festival (Australia)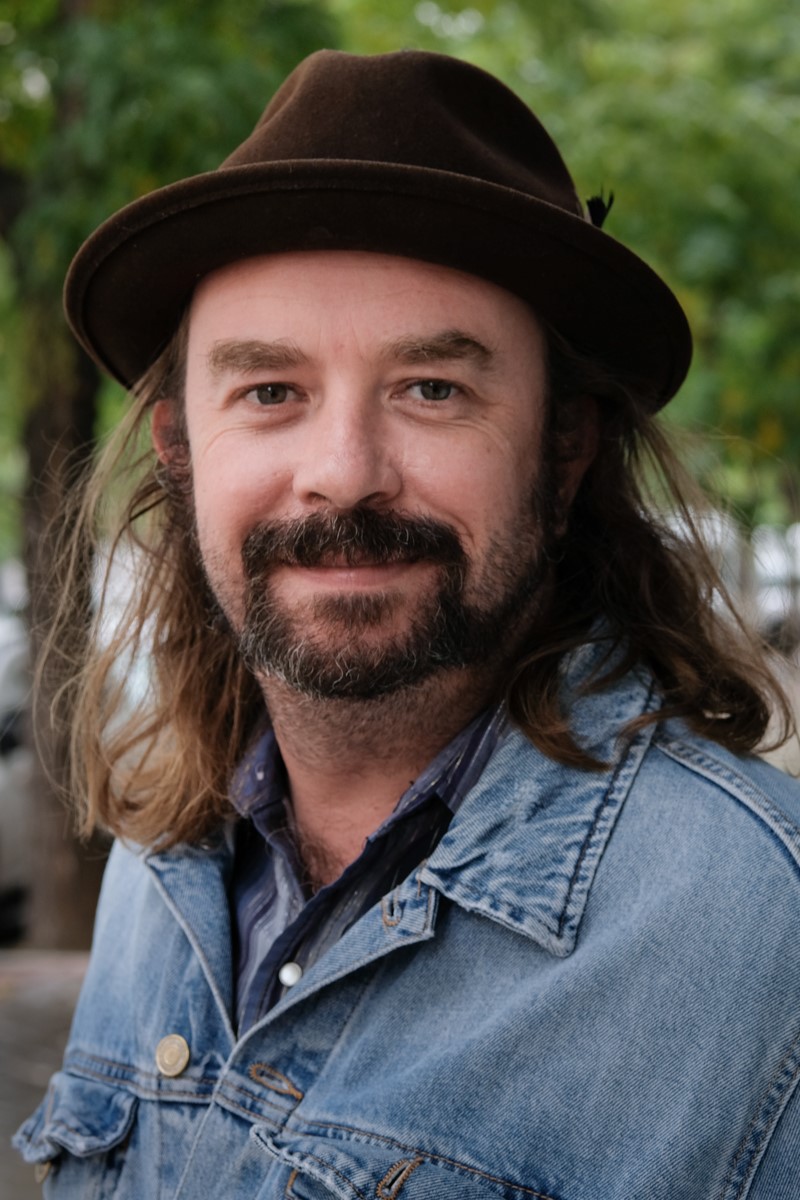 Justin Rudge is a music professional with 20 years of experience as a performer, artist manager & booker, engineer, producer and venue and festival booker.
From venues including The Standard Hotel & The Spotted Mallard, to festivals including Leaps and Bounds Music Festival, Echuca Moama Winter Blues Festival, in 2020 is was appointed the third Program Director of the Port Fairy Folk Festival in western Victoria, a four day festival attracting daily crowds in excess of 10,000, ahead of its 45th edition in 2022.
As an artist manager and booker, he has guided the careers of Icecream Hands, Mikelangelo & The Black Sea Gentlemen & Chris Russell's Chicken Walk among many others.
As a performer, he has played thousands of shows, including over 100 shows across 2 European tours with Dirty York.
He has been an engaged member of the wider music industry, including 3 years as a board member with Music Victoria.
TEAM 13 –
Chloe Goodyear
Woodford Folk Festival (Australia)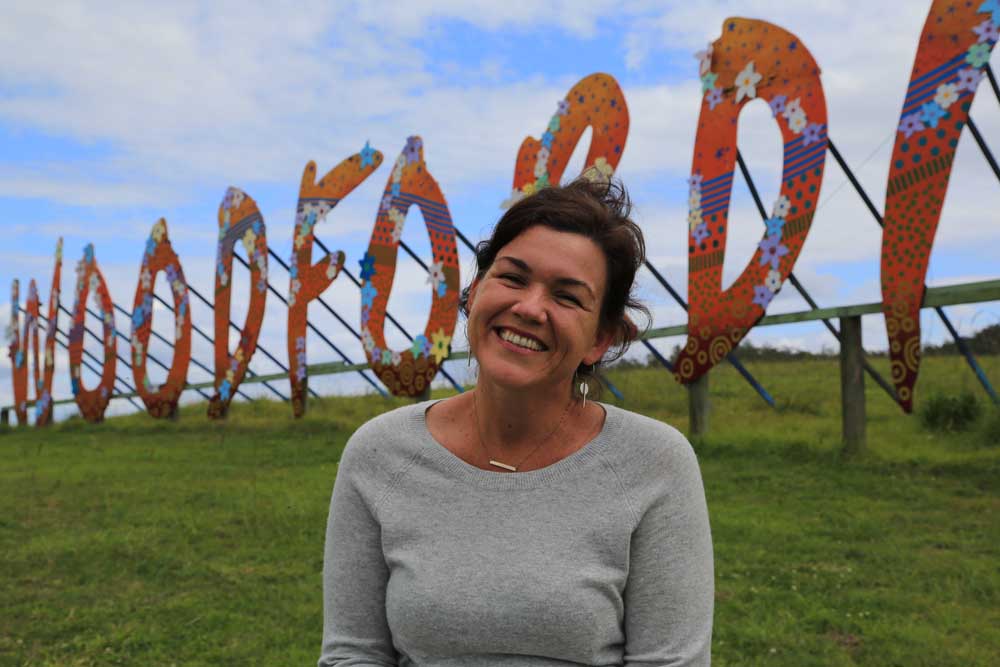 hloe is the Head of Programming of the Woodford Folk Festival, one of Australia's largest events. Produced by the not-for-profit organization Woodfordia Inc, the WFF features over 550 artists and presenters (some 3000 individual artists) across 35 venues in a 6 day live-in camping event featuring almost all musical genres as well as visual arts, street theatre, circus, talks and forums, and a dedicated environmental programme, underpinned by a strong multicultural and Indigenous presence.
Originally joining the organization in 2001, Chloe took time out after seven years and acted as Executive Producer at Hobart's MONA FOMA, and several other Australian events. Chloe returned to Woodford as Programme Director in 2010, and is now Head of Programming, which incorporates the programming for the Festival, Creative Partnerships, the boutique touring event Festival of Small Halls, Australia and a small roster of international touring artists.
Chloe has a BA in Theatre Studies and has worked as a manger/agent/producer for innovative music and projects. Board service has included Flipside Circus, Vulcana Women's Circus, and Folk Alliance International (US) and currently, the Rollo Bay Fiddle Festival (PEI). She is a past recipient of FAI's Spirit of Folk Award.