MEET THE COACHES
Each team will be led by a different coach. Meet the coaches here, and find out more about who is in which team HERE.
Note: These are the coaches from the 2020 Global Music Match. 2021 coaches are yet to be announced.
TEAM 1 – EDDIE BARCAN
ENGLAND
Eddie Barcan, of Splendid Events, is an English based Event Manager, Production Manager, Programmer, Consultant and Agent.
Eddie built his reputation as the manager and programmer of 23 consecutive sell-out Cambridge Folk Festivals. Whilst he left Cambridge in 2016, he was invited back in 2019 as Artistic Director. He's programmed the Avalon Stage at Glastonbury Festival since 2005 and is Assistant Event Manger and Programmer for Underneath the Stars Festival (England). Eddie works closely with England's most popular female folk-singer, Kate Rusby, representing her for Festival appearances.
He is also involved in programming headliners for HebCelt Festival (Scotland), Folk by the Oak (England), London Roots Festival (England) and a consultant for Greenbelt Festival (England). Over the last few years he has also worked with Bluesfest (Australia) and Festival Dranouter (Belgium) and booked the 2019 European tour for Old Man Luedecke (Canada). Eddie and Splendid Events are highly regarded for meticulously planned, smooth running, successful events. Other clients include, Cambridge City Council (Events Review), Cambridge University (Event Management) and Mill Road Winter Fair (Event Control and Safety Documentation).
TEAM 2 – LISA SCHWARTZ
USA
Lisa Schwartz is the Festival and Programming Director for the world-renowned Philadelphia Folk Festival, presented by the Philadelphia Folksong Society, a non-profit arts organization. The festival is the oldest continuously run music festival in North America and has developed a custom, secure digital platform to present its 59th annual event world-wide this August 13-16. PFF is also the first US festival to take the Keychange Pledge for gender parity both on and behind the stage.
With a love for nonprofit service and leadership, Lisa also serves as the President for the Board of Folk Alliance International and was the President of the Philadelphia Folksong Society for more than eight years. She also uses her strategic marketing and branding skills to consult with artists around the globe to position them for career growth.
As the Festival and Programming Director, Lisa works to create the best possible experience in which folks can invest their time and spirit, as well as their money. She considers every musician in the context of how they might relate to one another artistically, and how to present them in a way that will take the audience on a journey and provide passive learning, not just for the audience, but for the artist as well. The end result needs to be more than a list of names. The end result needs to be an extraordinary musical encounter that both resonates and remains with the audience and the artist for years to come.
TEAM 3 – KATCH HOLMES
SCOTLAND
Katch has worked in the music industry for over 20 years. She is co – producer of international roots music festival Knockengorroch in South West Scotland and has been key in programming and marketing the event since its inception . In lockdown she delivered a three day, live online version of the festival and is currently developing a lockdown compilation album and podcast series.
She represents folk and crossover music acts through her agency Off Site Productions , representing Twelfth Day, Project Smok and Mairi Campbell amongst others . As an independent producer she has commission ed new music , produce d residencies and promote d gig s . Her experience spans grant giving, business development and fundraising in the wider cultural sector. She has worked with some of the major players in live music in London as well as Scotland and was on the WOMEX selection panel in 2017. Katch sits on the board of Scottish Music Industry Association and previously on the board of Traditional Music Forum. She is a qualified Relational Dynamics business coach.
TEAM 4 – STEVIE SMITH
ENGLAND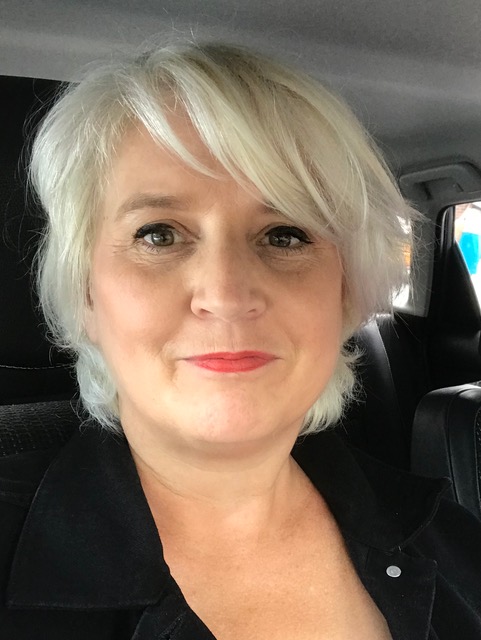 Stevie is the CEO of The Americana Music Association UK (AMA-UK), She devised and runs the annual conference, showcase and awards plus presents artists at a range of festivals and international showcases including AMA Nashville. She has been involved with AMA-UK since it was founded in 2012 and is responsible for its growth on all levels, instrumental in devising of the Official Americana Chart with the Official Charts Company in the UK, organising song-writing workshops and other community projects. Stevie is also the founder of 'All I Want' Agency doing artist consultancy and micro-management. Prior to this Stevie ran an independent record store and record label.
TEAM 5 – ADEE LIFSHITZ
ENGLAND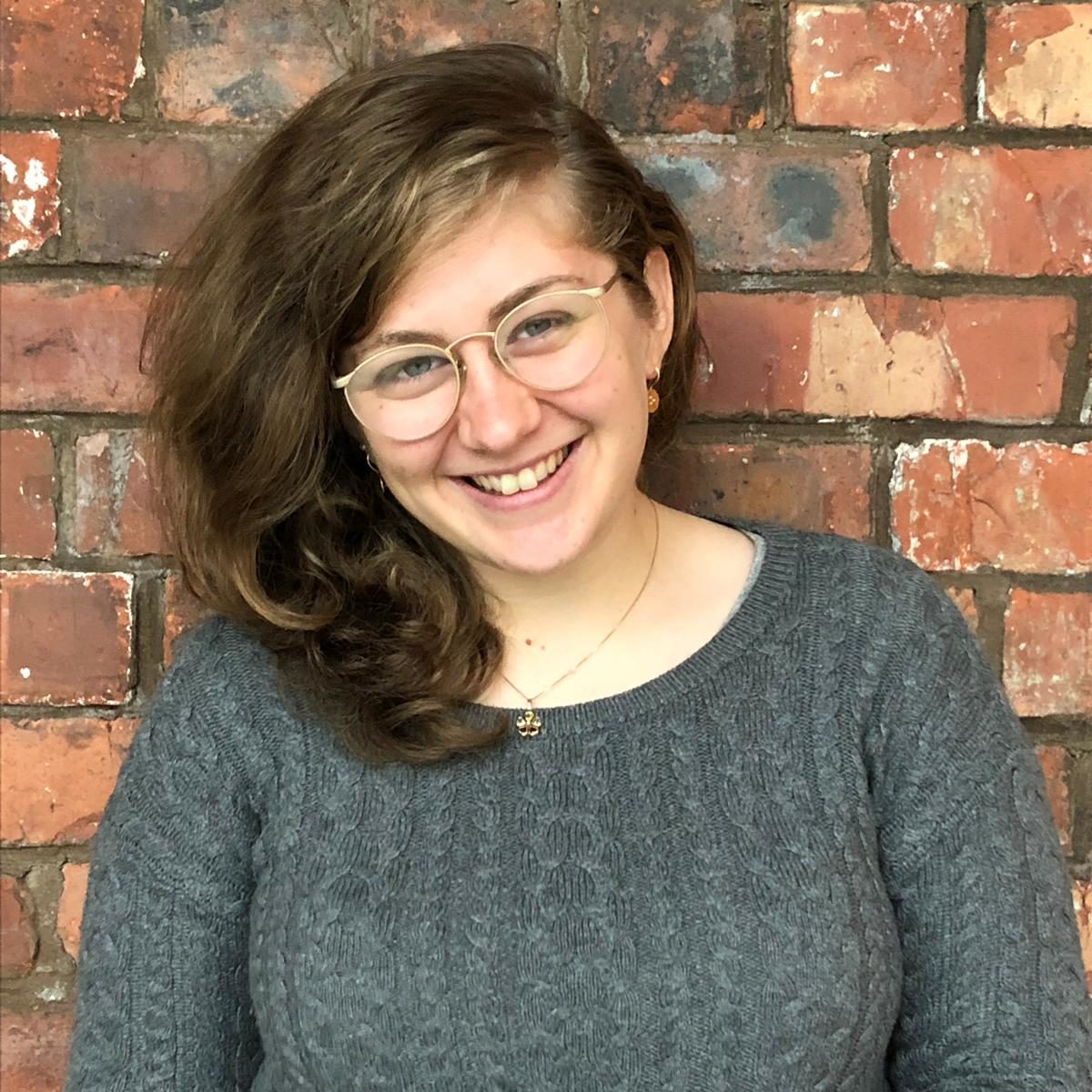 Adee is a singer, songwriter, and arranger from Israel, now based in Manchester. She is the Assistant Producer at English Folk Expo and is also studying at the Royal Northern College of Music.
TEAM 6 – SILVIA ZACCARIA
ITALY
Italian origins, but based in Amsterdam where I work as a Project Manager for a tech company. I landed in the Netherlands 6 years ago after traveling around the globe. I have a background in cultural mediation, finance and IT.
I'm a drummer, a cook, a beginner yogi but I'm truly myself when I'm on the couch sipping tea and reading a book.
TEAM 6 -GIAN MARIO BACHETTI
ITALY
I am a digital strategist born in Marche (Italy) and currently living in Rome. I have a degree in government and communication sciences.
I am a great music lover: I played bass on some records and performed all over Italy, I also founded an independent record label called Noia Dischi.
TEAM 7 – LYNN COLEPAUGH
CANADA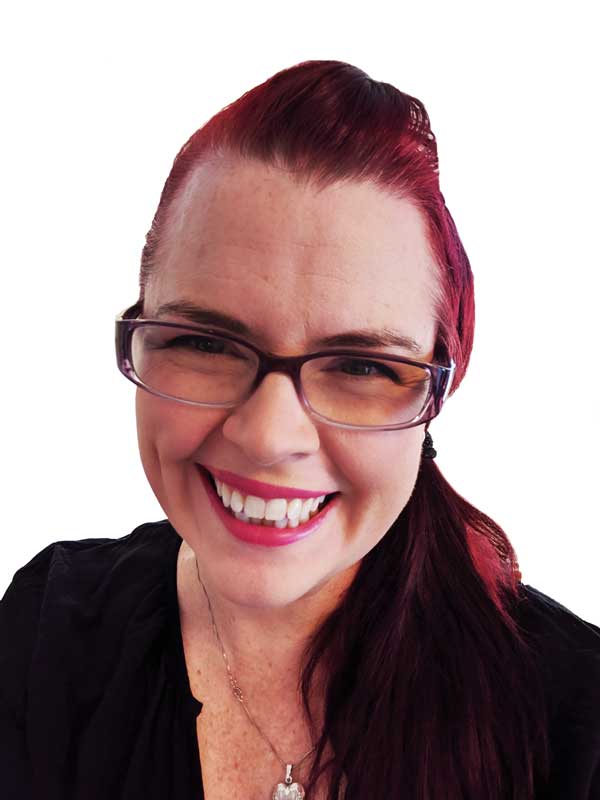 Lynn Colepaugh, founder and owner of Cyber PR Army/ Malkin Music has worked tirelessly in the mu- sic industry as both a blues – rock artist and manager and has won multiple awards for her work and music. She has attended, participated in, or performed at almost every conference, festival, and venue on the East Coast and has deeply rooted connections with her peers in every province. For the last few years, Lynn has worked hard to bring her social media strategy knowledge to her communities. She has been delivering social media workshops ( with a pre-event element delivered by email) as part of the East Coast Music Association's conference programming since 2015.
In 2018 she coordinated with the ECMAs to develop a full pre – event video course covering two distinct in-demand topics. For emerging artists, the weekly educational component delves into "Setting Yourself Up for Success" for online development and for developed artists, the components cover promotion and working with stake- holders in event coordination and promotion.
She has also given presentations to the Cape Breton Music Industry Association and Music PEI and was asked to M.C. the inaugural Albert County Chamber of Commerce event in March 2018, where she talked about small business development in social media. Lynn continues to reach out to her community through workshops, conference presentations, and one – on – one consulting to help artists tackle developing their online identities, navigating changes in social media, putting together effective online marketing strategies, and under standing how to steer through the murky world of tech.
Lynn has been on the Board of Directors for Bell Media/Muchfact, ECMA, MNB, and CIMA and has received over 20 honors and distinction awards. She also is a terrible gardener but refuses to give up on her dream of having a garden survive to the end of summer.
TEAM 8 – CHLOE GOODYEAR
AUSTRALIA / CANADA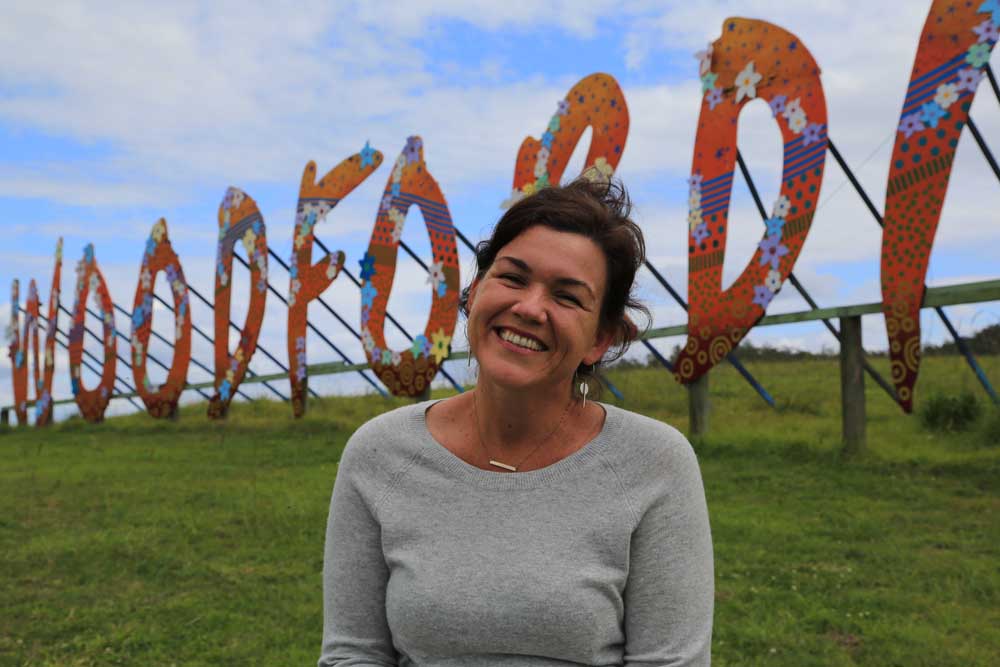 Chloe is the Head of Programming for the Woodford Folk Festival and The Planting, as well as Executive Producer of the Australian regional touring programme Festival of Small Halls. She is currently on the board of Folk Alliance International and the Rollo Bay Fiddle Festival (PEI).
TEAM 9 – KIERAN O'BRIEN
WALES
Kieran has been a prominent member of Cardiff's music scene for the past ten years, playing in several bands, organising shows and writing live reviews for online publication Little Indie Blogs. Currently a member of psych outfit Red Telephone, Kieran has recently played showcase festivals FOCUS Wales and Tallinn Music Week, as well as releasing music on Welsh labels Libertino and Popty Ping records. Alongside performing and supporting live music, Kieran has several years' experience working as a welfare a dvisor for the Cardiff community. Working as a coach for Global Music Match is an exciting opportunity to pair a passion for music with experience of advising and championing individuals.
TEAM 10 – TANYA GALLANT
CANADA
Tanya Gallant has over twelve years of experience producing award-winning events and managing large-scale projects, both on community and corporate levels. After working as part of the senior management team of the East Coast Music Awards, Conference & Festival for six years, she relocated to western Canada to work on world-class event productions in Alberta and Vancouver, before returning back to PEI to found Cameleon Productions.
Tanya is fluently bilingual (French & English) and specializes in cultural events including festivals, concerts, corporate and performance-based events across Atlantic Canada. Her expertise lies primarily in programming, artist relations, community development, production management and logistics. Notable clients and projects include Brett Wilson (CBC's Dragon's Den), Distinctive Collection Dealership (Bentley/Aston Martin), Anne & Gilbert – The Musical, Festival of Small Halls, Atlantic Canada House at Vancouver Olympics, World Acadian Congress, PEI 2014 Celebration Zone, The Royal Visit to PEI, Cool Moon Festival, and 2023 Canada Games.
In addition to her event related work, Tanya is a consultant in the music industry and has worked with various artists including Lennie Gallant, Irish Mythen, Ten Strings And A Goat Skin, Gadelle, Red Moon Road, Mike Biggar, and many more. She has toured Atlantic Canada as a performer with the Acadian group Chiquésa and the musical theatre production Port-LaJoye.
TEAM 11 – LOVIISA PIHLAKOSKI
FINLAND
Loviisa works daily with social media, content creating and brand building under the Finnish music export organization Music Finland. She has also produced export projects such as songwriting camps and worked with the Finnish music industry event Music & Media Finland. Prior to her position at Music Finland, she was the PR Manager for a number of domestic artists such as Tuure Boelius and Laura Voutilainen. A side for that, she's a Finnish language expert (Master's degree) and a creative writer.
TEAM 12 – BAOBAO CHEN
TAIWAN
Having negotiated, booked, planned and tour – managed several successful international concert tours across Europe, the USA, Asia and Oceania, involving up to 13 artists from 8 countries, whilst releasing a music album, creating an interactive website (IMA Best Music Website) and bringing a feature film to screen, at 31, BaoBao now finds herself as one of Taiwan's most respected producers of cross – cultural film and music projects.
With a B.A. in Business Management from YuanZe University in Taiwan, BaoBao has realised the "Small Island Big Song" project from the grassroots up, fundraising through crowdfunding, philanthropic bodies and arts grants along with initiating the project's Fair Trade Music structure and recognition of Intangible Cultural Heritage.
As a vivid storyteller and fluent in English and Mandarin, she has a social media following of 150K+, and has been invited to present at TEDx, APAP – NYC, WOMEX, FestPac – Guam, Peace Boat – Japan, World Stage Design, Taipei Arts Festival – Taiwan, Gree n School – Bali, Stanford University, and numerous film and music festivals.
She was brought up by a vegan family on an organic farm and was a member of the Roots and Shoots program of the Jane Goodall Foundation. It was her skills in arts management and her love for nature that founded Small Island Big Song. She has been instrumental in the project's success to date and is busy at the laptop right now laying the future pathways.
TEAM 12 – TIM COLE
TAIWAN / AUSTRALIA
Tim Cole is a multi ARIA winning/nominated music producer from Australia who has been creating albums, concerts, soundtracks and films with music at the core since his first paid music gig as The Go-Betweens FOH mixer (a few decades or so back). Since producing Not Drowning, Waving's landmark album 'Tabaran' in Papua New Guinea in 1990, Tim has focused on projects in Australia and the Pacific with an Indigenous heart with artists/projects including – Archie Roach, George Telek, Bran Nue Dae (film), Remote Area Nurse (TV series), The Sing Sing Concerts, Vanuatu Women's Water Music (Feature/directed).
His reputation in indigenous arts led to him to Alice Springs as senior music producer for CAAMA – Central Australian Aboriginal Media Association. It was the experiences here recording traditional songlines whilst hearing the 5th IPCC report, which led to the founding of 'Small Island Big Song' – an album, concert and film project produced with his partner BaoBao Chen over 5 years with over 100 first nation artists of the Pacific & Indian Oceans.
Tim holds a BEd. in Media Arts from Melbourne University an A.D. in Music Production from the University of Victoria in Australia and has received a Churchill fellowship and invitation to speak on climate change and the arts at the United Nations, APAP – NYC, WOMEX. Along with industry recognition through numerous awards for projects he has played a key creative roll on.
TEAM 13 – INGER BRATEN
NORWAY
More than 20 years of experience in the music business; from booking for venues, PR for artists and festivals, PR and Head of PR in major record labels, agent and management for artists, marketing manager for festivals etc. Working with artist within all genres. Started the company Killer Inc in 2011.
TEAM 14 – MICHAEL LAMBERT
SCOTLAND
A Modern Way Management / Wide Days convention
Michael Lambert is an artist manager and co – owner of Edinburgh based management company A Modern Way, which represents artists including Fatherson, Idlewild, Roddy Woomble, SHEARS, Tom Joshua and Zoe Graham. He is also a director of Scotland's award – winning music conference and showcase event Wide Days which was founded in 2010 and takes place in Edinburgh each April (though was hosted virtually in July 2020!). In addition to these roles, Michael represented the Association of Independent Music in Scotland.
TEAM 15 – KATE KYLE
ENGLAND
Kate is English Folk Expo's Producer, her previous experience includes 8 years at Sage Gateshead as Programme Manager and Event Coordinator, Theatre Manager at University of Cumbria and various roles in tour booking, event marketing, culture and learning.
TEAM 16 – JUSTIN RUDGE
AUSTRALIA / SPAIN
Justin is a music professional with 20 years of experience as a performer, artist manager & booker, engineer, producer and venue and festival booker.
From venues including The Standard Hotel & The Spotted Mallard, to festivals including Leaps and Bounds Music Festival, Echuca Moama Winter Blues Festival, he has recently been appointed the third Program Director of the Port Fairy Folk Festival in western Victoria, a four day festival attracting daily crowds in excess of 10,000, entering its forty-fifth year.
As an artist manager and booker, he has guided the careers of Icecream Hands, Mikelangelo & The Black Sea Gentlemen & Chris Russell's Chicken Walk among many others.
As a performer, he has played thousands of shows, including over 100 shows across 2 European tours with Dirty York.
He has been an engaged member of the wider music industry, including 3 years as a board member with Music Victoria, and regular engagements with industry bodies including Creative Victoria.