Malin Makes Music
SCOTLAND | 2022 PARTICIPANT | TEAM 5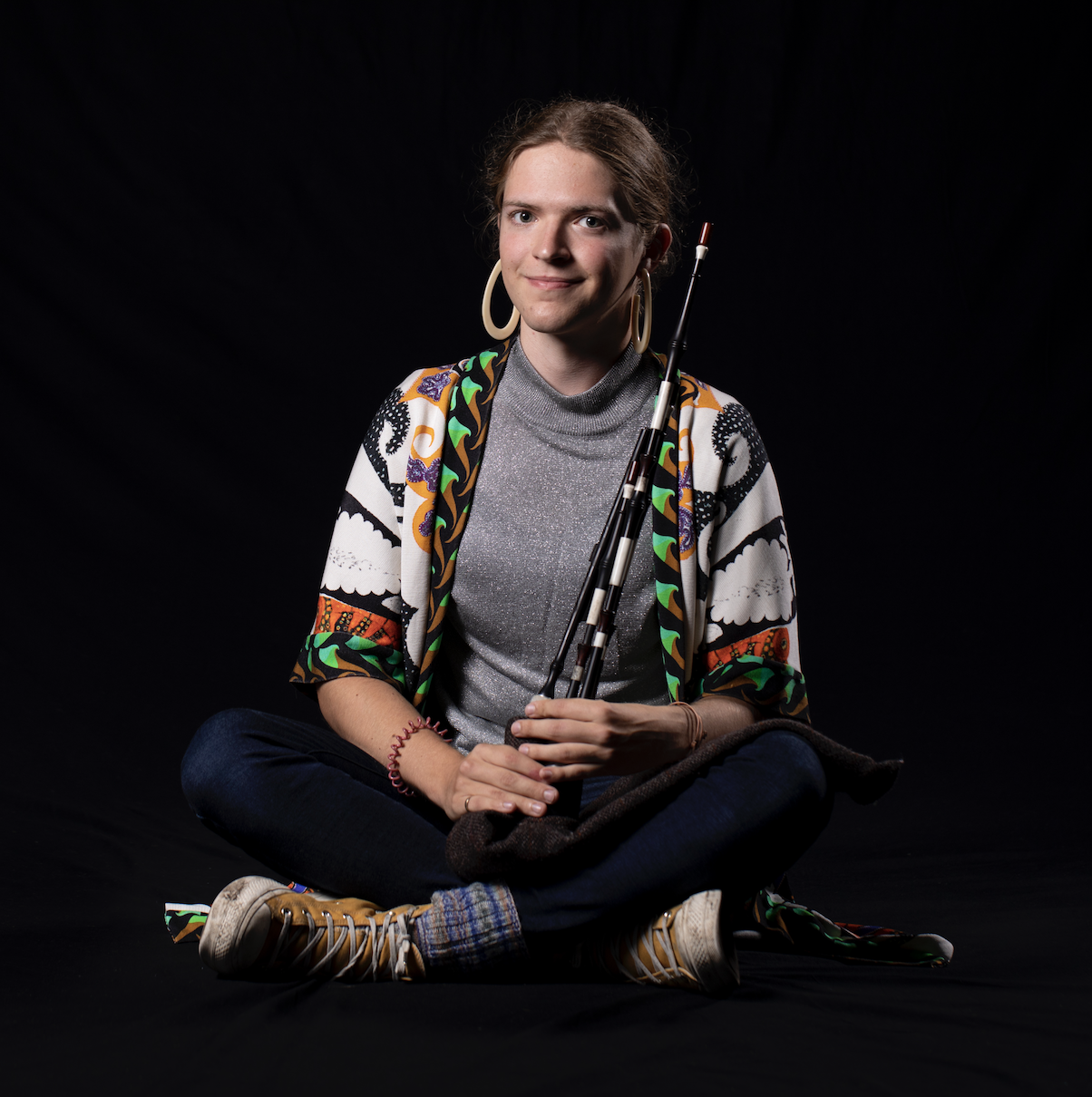 Malin Lewis is a musician, composer, instrument maker and musical director from the Scottish Highlands. They play a range of instruments including various bagpipes, Fiddle and Whistle.
Malin performs regularly across the country with their trio, Malin Makes Music, which features Sally Simpson on fiddle and Luc McNally on Bouzouki. Their music draws inspiration from piping traditions all across Europe and features self-penned tunes as well as traditional melodies from Finland, Bulgaria and Galicia. Their sound has been described as 'Beautiful', 'raw' and 'a breath of fresh air'.
Malin is best known for playing Smallpipes mixed with live electronics. At 14 they made their first set of Smallpipes and after honing their craft, have now specialised in making their own wooden version of the two octave Lindsay System chanter invented by Donald Lindsay.
Recently Malin has been studying folk music in Helsinki and learning the tradition of the extinct Finnish Bagpipes as well as writing and performing music for 'The strange Undoing of Prudencia Heart' at the Royal Exchange Theatre, Manchester.
Building on work in Helsinki and Manchester, Malin has delved into new worlds of improvised a…
FEATURED LINKS
Instagram
https://www.instagram.com/malinmakesmusic/
Facebook
https://www.facebook.com/MalinmakesMusic
Bandcamp
https://malinmakesmusic.bandcamp.com/merch/tunebook-malin-makes-music-2