Sarah-Jane Summers & Juhani Silvola
NORWAY
Sarah-Jane Summers & Juhani Silvola (Sco/Fin) are an internationally acclaimed duo whose two albums both received Top Of The World status from Songlines.
Spring 2021 sees them celebrate a decade of playing together by releasing their third album, The Smoky Smirr o Rain. It displays a wide-ranging and confident sound honed by years of extensive touring.
"absolute masters of their instruments…magnificent" (Songlines, 5/5)
Telepathic interplay, collective improvisation and timbral explorations are a hallmark of their music, resulting in a 3D soundscape created live with acoustic instruments.
Ancient Gaelic ballads, driving tunes and new compositions dance across the whole spectrum of emotions from radiant joy to quiet despair, engaging both the body and the mind of the listener.
"dazzling album" (fRoots, 5/5)
Sarah-Jane is one of Scotland's leading fiddlers, and has a masters degree in Norwegian folk music and improvisation from The Norwegian Academy of Music. In addition to being a highly versatile and sought-after guitarist, Juhani also composes electroacoustic contemporary music and is a record producer.
Together and individually, they have worked with top names within folk, pop and experimental music both in the UK and in Norway, where they live, including Susanna Wallumrød, Highasakite, Quatuor Bozzini, GRIT Orchestra, and Frode Haltli's Avant Folk.
"one of the finest folk duos around" (Songlines)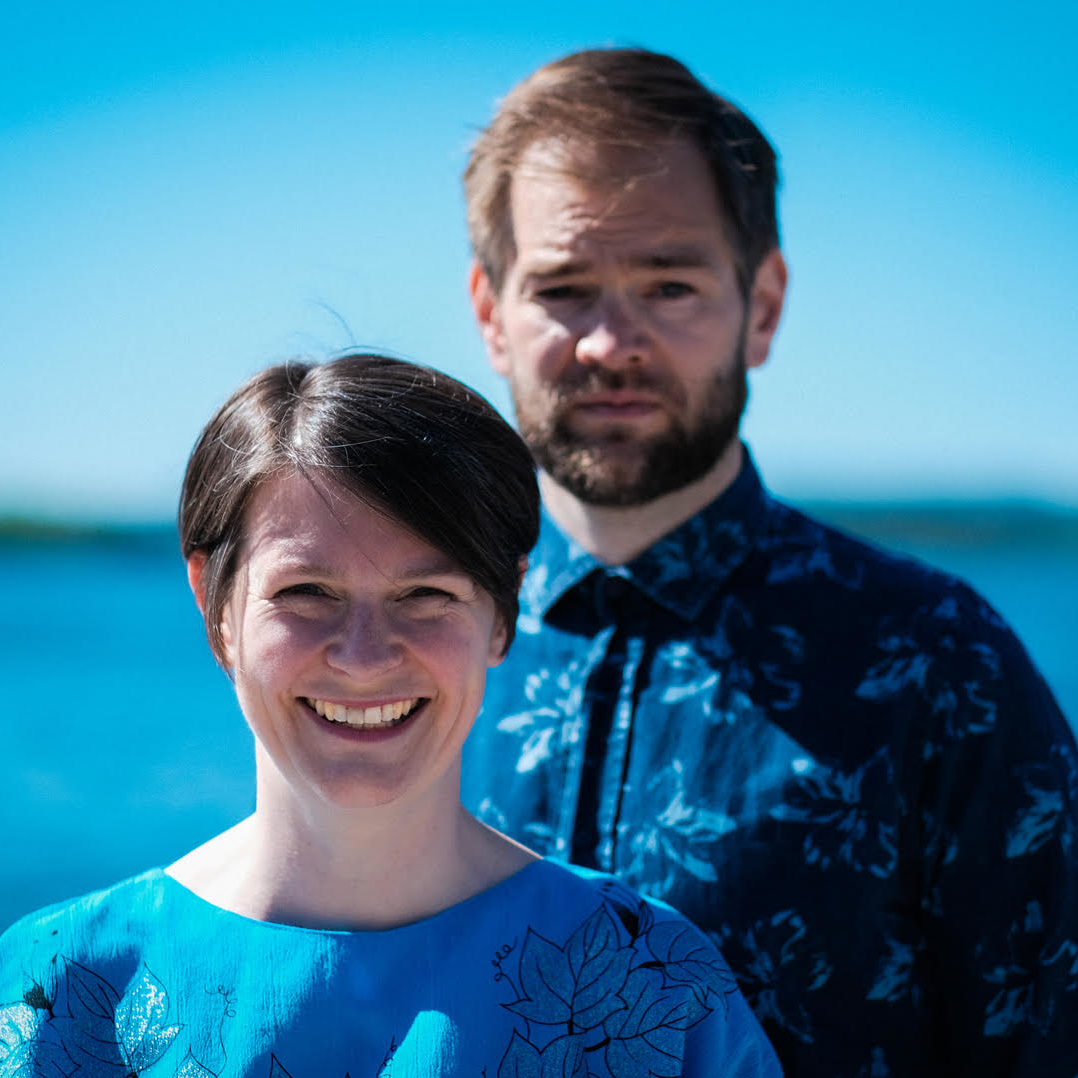 WHERE TO SEE ME AT FOLK UNLOCKED
Date: February 24th
Time: 21:00 (CT)
Showcase: Sarah-Jane Summers & Juhani Silvola
Date: February 26th
Time: 15:30PM-18:30PM (CT)
Showcase: Global Music Marathon
To register, and for more details head to folk.org/unlocked/