Sonia Aimy
CANADA | 2021 PARTICIPANT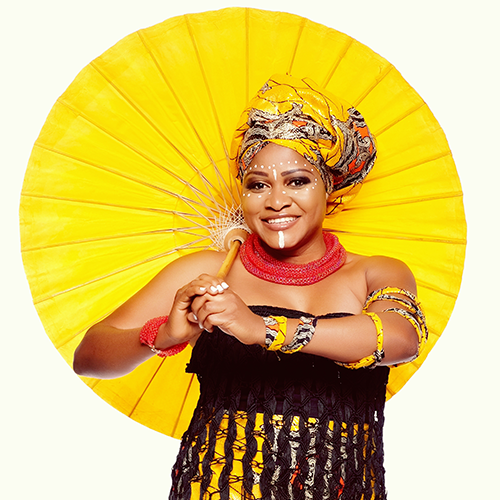 With her inimitable, velvety voice, Nigerian-born via Italy singer, songwriter, actress, and activist Sonia is the quintessential embodiment of contemporary African world music. Her sound blends Afrojazz, Afrobeat, highlife, and call-and-response African griot tradition.
Her upcoming album, Reconnect, is pure Afrobeat. It offers artistic and intellectual stimulation and is a joy to the senses.
Sonia has won fans in Europe, Africa, North America through her appearances with the likes of African musical legends Hugh Masekela, the Mahotella Queens, Miriam Makeba, and more…
It has been Sonia's passion since she started singing at age eleven to touch hearts and souls. From her mother, she gained an early education in the folklore of her people, the Bini, an interest she extended into traditional music, storytelling, and dance. Immigrating to Italy, she studied jazz music and interpretation, crafting a sound that has become distinctly her own.
Sonia Aimy has also been recognized internationally not only for her obvious talent but also for her commitment to ending human trafficking, promotion of African Culture, and her Nigerian heritage.