Svavar Knútur
ICELAND
A son of the melancholic eastern fjords and the chill north of Iceland, the gruff, yet gentle Troubadour Svavar Knútur summons his inner demons and outer storms to reflect upon the existential crises and frolicking joys of modern day rustic fjord dwelling men. In perfect harmony with his vocation as a lifelong nonconformist, ever dismantling myths and post-colonial gentle-savage stereotypes about his "elfish and magical" people and country, the eclectic musician has in recent years blossomed into a serene and sublime singer and songwriter. Knutur's songs of misery and redemption deliver a healthy dose of hope in the midst of despair.
A humorous storyteller and avid diver into the murky waters of the human condition, Svavar Knútur, sows and reaps a fantastic mixture of art and entertainment. Drawing upon a wide range of influences, three of Svavar Knutur's most governing ones are without doubt Nick Drake, Will Oldham (Bonnie Prince Billy) and Kris Kristofferson, although such artists as Leonard Cohen, Cat Stevens, Joni MItchell, Nick Cave and many more singer/songwriters have contributed to the icelandic troubadour's development. Svavar has released five solo albums over his career, spanning just over a decade, featuring collaborations with Czech singer/songwriter Marketa Irglóvá, along with some Icelandic fellow artists.
All of Svavar Knútur's albums have resonated well with his listeners and contributed to a steady growth in popularity, both in Iceland and internationally. He is also one of the founders of the international "Melodica" acoustic festival, a project aimed at building bridges between communities of Singer/songwriters.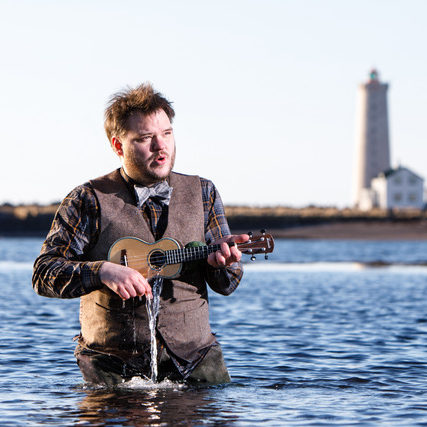 WHERE TO SEE ME AT FOLK UNLOCKED
Date: February 24th
Time: 7 pm CST
Showcase: Svavar Knútur Live Showcase
Date: February 25th
Time: 7pm CST
Showcase: Svavar Knútur LIve Showcase
Date: February 26th
Time: 15:30PM-18:30PM (CT)
Showcase: Global Music Marathon
To register, and for more details head to folk.org/unlocked/